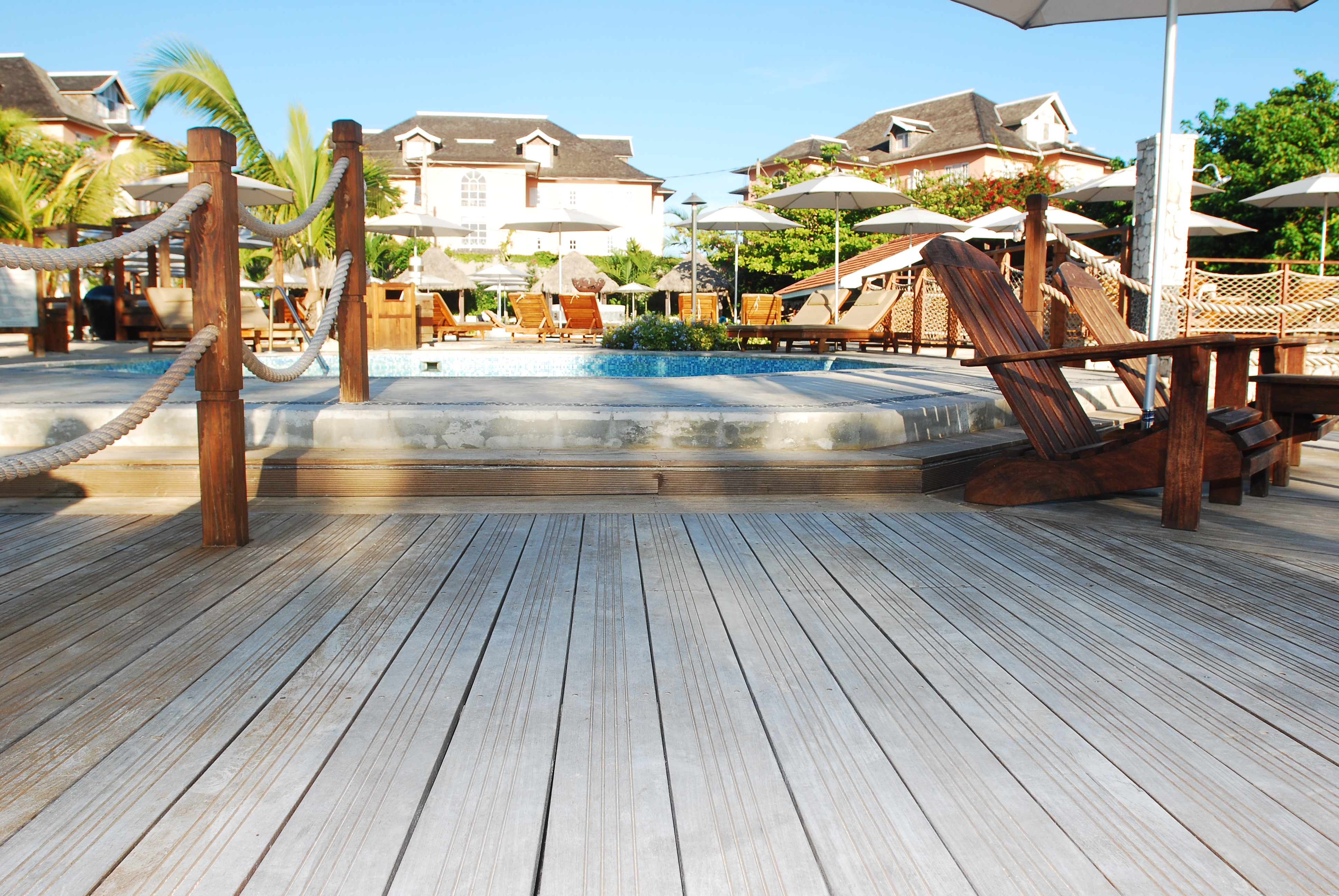 Decking
Whether you wish to create a beautiful outdoor living space at home or for a commercial project, we have a hardwood decking option right for you.
Our hardwood decking varies in thickness, width and length depending on our customer's preferences and/or specific needs. We offer a smooth finish or anti-skid finish (available in 3 different profiles) which prevents slippage on wet surfaces. Note: anti-skid surfaces cannot be sanded.
Note: Actual flooring pattern and colour may vary from sample photo.