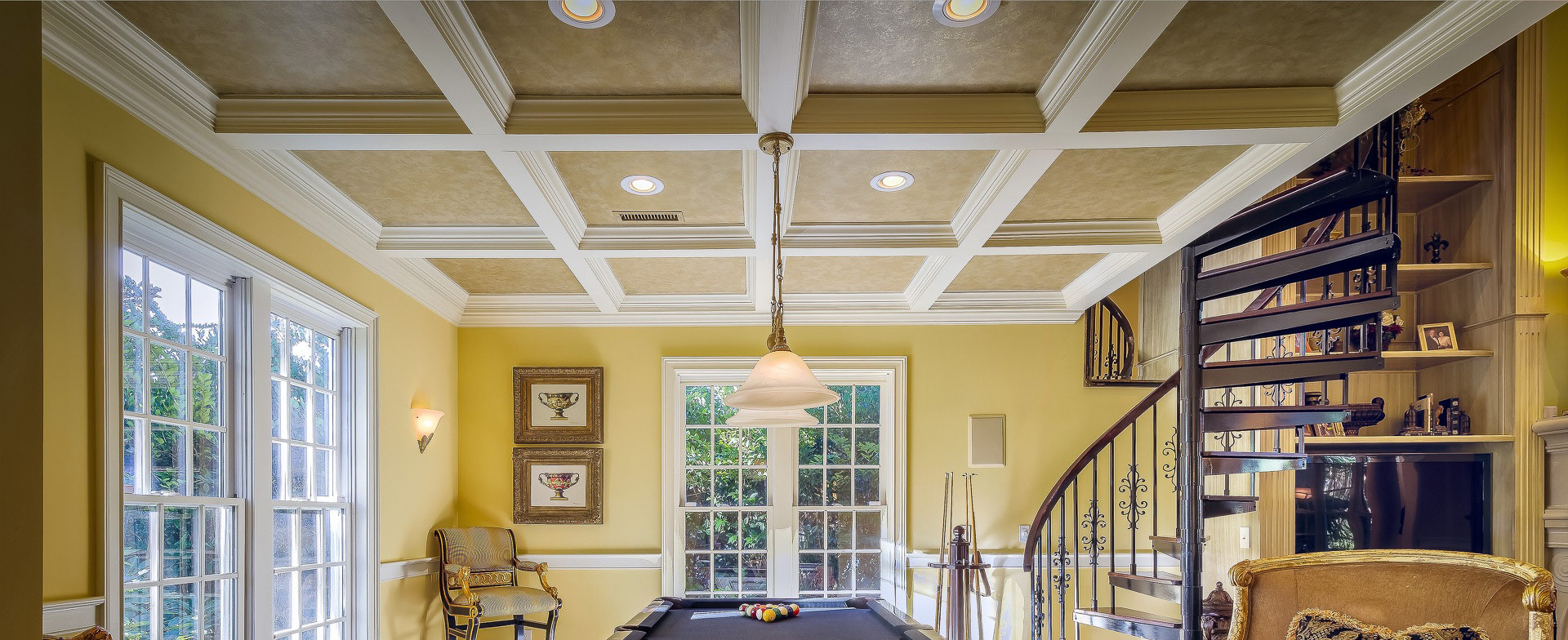 Mouldings
Our vast selection of moulding options will enhance the beauty of your home's interior creating a sophisticated elegance.
Crown molding is generally used for capping walls, pilasters, and cabinets, and is used extensively in the creation of interior and exterior cornice assemblies and door and window hoods.
Note: Actual flooring pattern and colour may vary from sample photo.