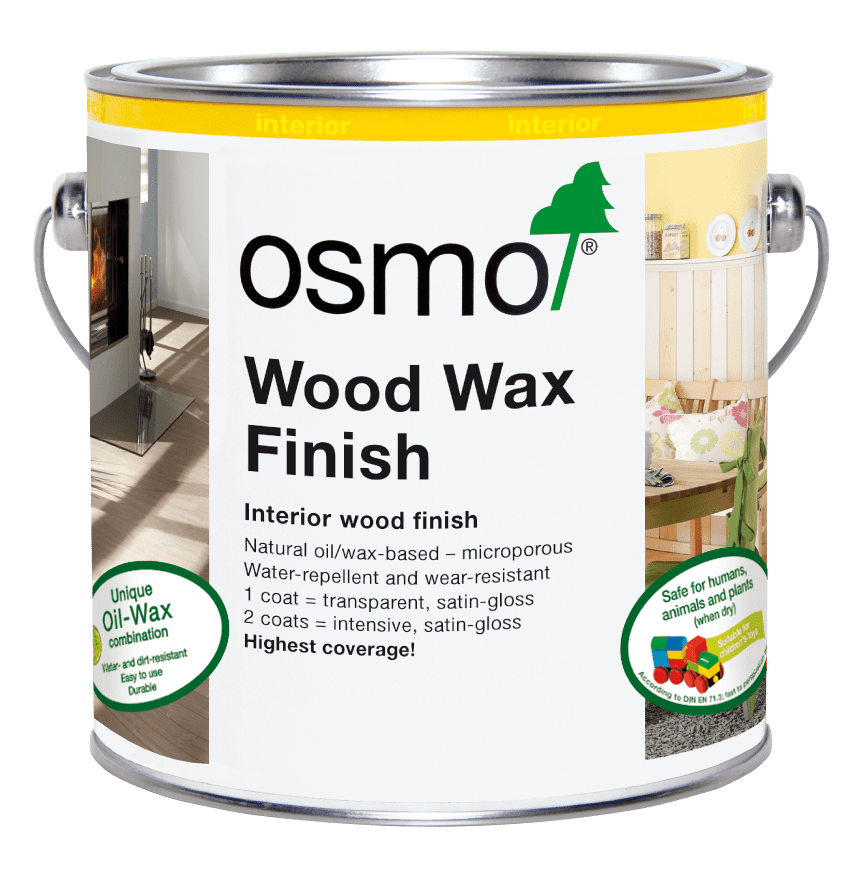 Wood Wax Finish - Interior Wood Finish
Osmo Wood Wax Finish is suitable for the protection and decoration of wood in the interior: wall panelling, mouldings and beams as well as doors. It is also suitable for edge-glued panels, chipboard and MDF. Ideal as a coloured primer for wooden flooring and to recoat darkened wood surfaces. Highly recommended for furniture and children's toys.
Wood Wax Finish Clear Extra Thin
Natural oil and wax combined interior finish designed for hard, ingredient-rich, oily and dark wood species – such as Teak, Cedar, Iroko, Walnut etc.
In one simple application a rich professional satin finish is produced. The grain and texture of the wood is accentuated.
Extremely water resistant and dirt repellent, suitable for all interior use such as flooring, furniture and joinery including wet rooms, kitchens and bathrooms – does not suffer from water marks.
An all in one product – no base coat, primer or top coat is necessary.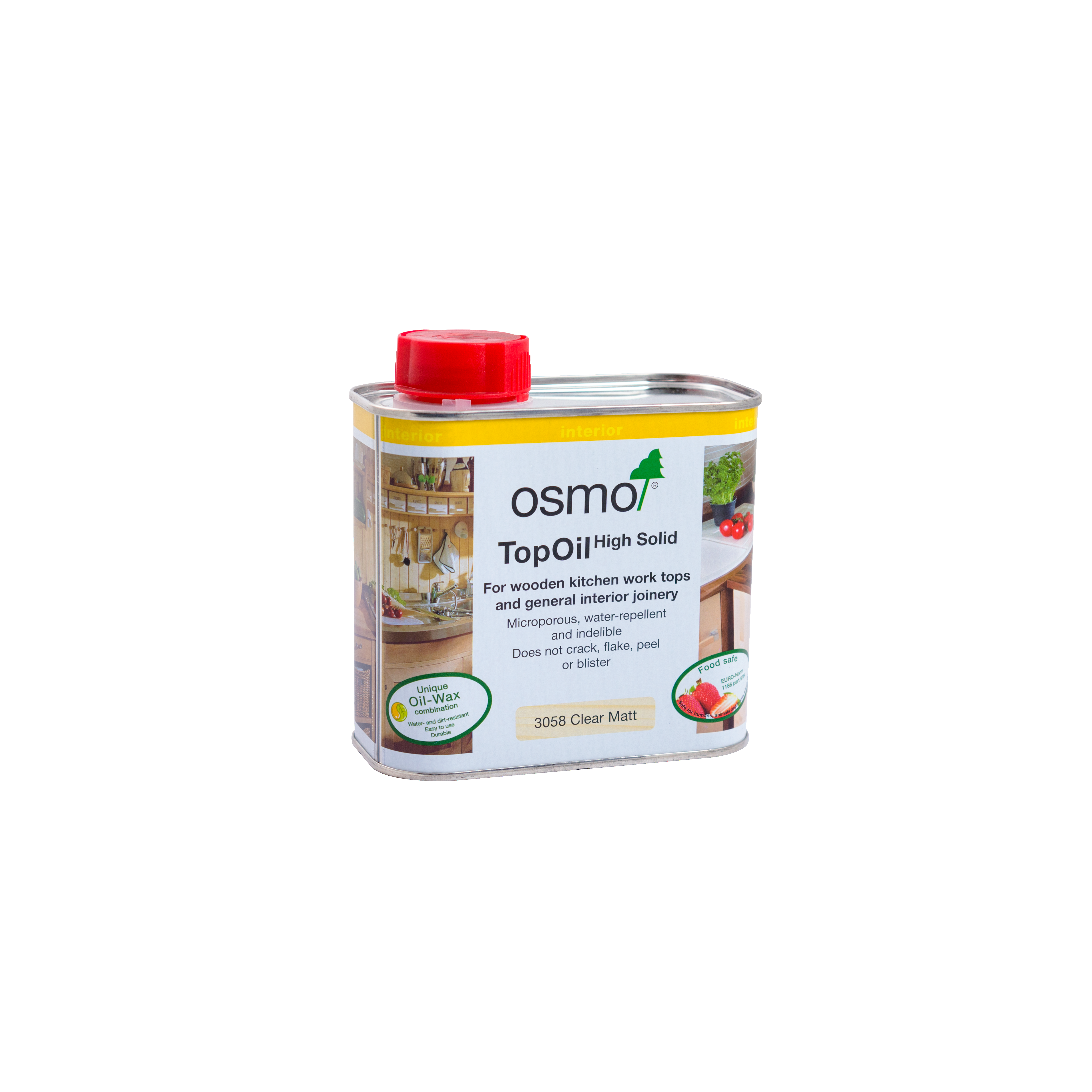 Top Oil
Microporous natural hardwax-oil wood finish which is extremely tough and hardwearing. It is water repellent and dirt resistant. The finish is resistant against wine, beer, cola, coffee, tea, fruit juices, milk and water. These types of liquid spillages will tightly bead on the surface without leaving any marks, simply clean by wiping with a cloth.